Melissa Lewis is the Commander of the Ares III manned mission to Mars.
Biography
Melissa Lewis was born in Missoula, MT on the 15th of July 1995.
Melissa Lewis, at some early point in her life, graduated with honours from the US Naval Academy with a degree in oceanography and would go on to serve as an officer in the newly revamped Submarine Arctic Science Program.
After her time in the Navy, Lewis began working on her PhD at CalTech's Division of Geological and Planetary Sciences. It's there that she connected with the Jet Propulsion Laboratory and was encouraged to join NASA.
Soon after, she found herself completing a series of in-space missions, including several trips to the SpaceX Station. Recently, CDR Lewis spoke at a global technology conference hosted by UN Women and advocated for better access to STEM programs in developing nations and encouraged a new generation of women leaders across the world.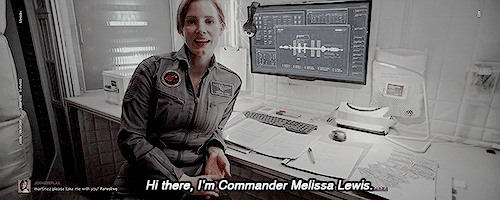 She was picked to lead the Ares III manned mission to Mars at some point in 2026.
She also likes disco.