Ryoko is a member of the JPL team and is portrayed by Naomi Scott in the movie.
Ryoko's role in the film is relegated to the background of a few scenes with the rest of the team, although she has some lines in the extended cut.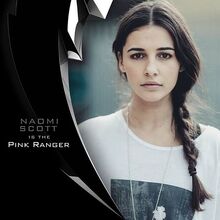 Naomi Scott is a British actress and singer best known for her role as Jasmine in Disney's Aladdin (2019), The Pink Ranger in Power Rangers (2017) and Disney's Lemonade Mouth. She also had a role in the Sci-fi drama show Terra Nova.