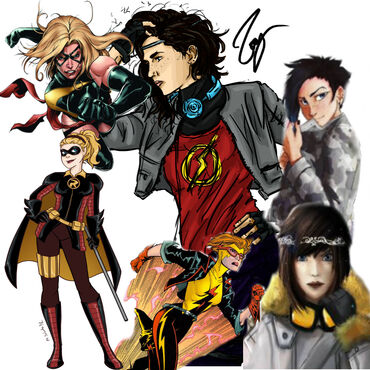 Hiya guys!
So I've been on this wiki since December 2015 a few months after the movie came out. I already had wikia because of Percy Jackson, Marvel (movies), Battle Creek, Grimm, Limitless and Young Justice but I only got onto the Martian because a year ago (from Jan 2017) I wanted to write a fan fic and I couldn't remember a whole bunch of stuff including Annie's name so I came here to look for it only to find she wasn't on the character list and had no page. That annoyed me so I ended up searching through my copy of the book for her full name and creating her page. Then I ended up making Mindy, Rich (because I love Gambino) and the author Andy Weir's pages too because I apparently have too much time on my hands.
Now I'm a Wikia Admin thanks to the creator of this fair Martian Wikia (Roger Murtaugh) which is great so if you have any questions I'm happy to help!
I'm from London, England and these are some places you can find me on the internet:

Instagram: Marvel.Laughing.Thalia

Archive Of Our Own: LaughingThalia

Twitter: Marvel.Thalia

FanFiction.Net: Laughing.Thalia

Tumblr (I'm not on it often tho): MarvelThalia

My favorite pages
Look guys I'm British so the word 'favourite' ... it's spelt with a U.
Plus do you guys care about this? I don't think so.
Although I love the Andy Weir page. Cuz I made it lol.